Get Your MyFax Free Fax Trial Today
Sending a free fax online has never been easier!
MyFax® is a full-featured online fax service that lets you send and receive
faxes without a fax machine or a phone line.
Fax from computer, tablet, or phone with our convenient free fax app
No fax machine to buy, no long-term contract, no set-up fees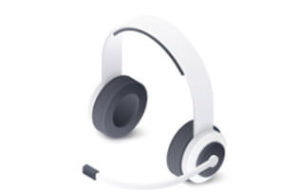 24/7 support is available whenever you need it
*Representation of current customer
"Fast and free signup, easy faxing, documents converted, easily attached files/pictures… Best of all, we put together a document keeper/tracker of customers' sent/received faxes."
How do I send a free fax?
You can send a fax online for free with MyFax during the trial period.
Open a new email message, and type your recipients' fax numbers in the "To: field" followed by @send.myfax.com
Attach any documents you wish to include in your fax, and send.
Enjoy These Features for Free During Your Trial

Get a Free Fax Number: Toll Free, Local or International
Share your account with up to five different email addresses for sending and receiving a free fax online.
Enjoy the Money-Saving Convenience of Free Fax by Email
MyFax lets you easily attach up to 10MB of files by email to fax. We also offer up to 100 free cover sheets to help you customize your free fax.

Download The Free Fax App for iPhone and Android
Fax from your phone for free using the MyFax app. You'll be able to send, receive and review faxes from your smartphone in any location, so

Go Paperless with the Fax Archive
We store digital copies of the online faxes you send and receive for free during the lifetime of your account. You can search for faxes by name, date, or fax number. You can also tag faxes by keywords to find later.
Frequently Asked Questions
How do I fax from a computer?
Sign up for MyFax today and you'll be able to send a fax online from your computer, iPhone, or Android with ease. You can send a fax for free during your trial period, which lets you enjoy all the benefits of using an online free fax service.
You can fax a pdf by simply attaching it to your fax message using MyFax. The trial lets you fax pdfs for free.
Can I send more than one document in a fax?
Yes, you can send a fax with up to 8 documents – PDF, Microsoft Word, Excel, and more. Most file types are supported.
MyFax makes it easy for you to port an existing fax number – just contact customer support and we'll help you make a seamless transition to use our online fax service.
Get Your MyFax Free Trial Today