Looking for a safe, reliable fax service so you can send that last-minute document?
While many small businesses don't keep their own fax machines anymore (too bulky! too expensive! too much paper!), there are some places where you can fax locally.
Time sensitive document to fax, and it's nearly 5:00PM?
You're not alone! If you're on the hunt for a local fax service, here's where you should start your search. Remember that not all of these locations
will have fax capabilities, so make sure to call first!
Or to avoid the hassle and get faxing right away, just use an online fax service like MyFax to send and receive faxes.
Where Can I Fax a Document Near Me?
No matter where you live, you can find places nearby to send and receive faxes. If you don't own a fax machine, you can choose from several options.
Some places that sell fax machines like Office Depot, Office Max, or Staples have business centers that offer print and fax services.
Office supply stores
Some banks will fax for their customers, but they may not offer faxing to the general public.
Bank or credit union
The UPS Store, FedEx, and Postal Annex may offer faxing among their customer services.
Shipping offices
Your library branch may have a fax machine that you can use.
The local library
Some fax machine retailers, such as Office Max, Staples and Office Depot, have outlets offering print and fax services. Most office supply businesses allow you to send faxes. However, the fee normally ranges between $1.50 and $15 for each fax, depending on the number of pages.
Many financial institutions like banks and credit unions still provide fax services, which are often free of charge for their clients. Some financial institutions will send faxes on behalf of their clients, but they may not make this service available to the general public.
Several office supply chains and shipping companies also provide fax services. You can utilize the fax services offered by FedEx, Postal Annex and UPS Store and let these companies handle the rest of your business needs.
You may be able to use the fax machine at your local library. In most libraries, faxes may only be sent, not received. Only toll-free and local numbers may be used to send faxes. Although many libraries have their own fax machines available, they don't always provide fax services to the general public.
Always call or check online to see if these businesses have fax machines. Some UPS and FedEx locations, for example, are just for shipping and may not offer faxing services.
When you find a fax service near you, the price may surprise you! These services can charge $1-$2 per page to fax locally, $2-$3 per page to fax nationally, and up to $4-$8 per page for international faxes! So these fax service costs can add up quickly.
Where Can I Go to Fax a Document While I Travel?
How do you send a fax when you're on the road? Listed below are locations where you may be able to send or receive faxes.
Many hotels or hostels have fax machines that are available around the clock. In most hotels, sending and receiving faxes costs roughly $3 per minute (or about $1.50 per page), plus the phone call cost when sending a fax. However, some hotels charge as much as $4 per minute.
Office Depot, Staples and Office Max, which sell fax machines, provide business centers where customers may print and fax documents.
Faxing may be offered by FedEx, Postal Annex or UPS as a customer service.
Additionally, airports are places where many people travel in and out. Larger airports may have a business center where you can send or receive faxes. At a smaller airport, you may inquire with flying schools and charter companies to see if they can help with your faxing needs.
Some places that sell fax machines like Office Depot, Office Max, or Staples have business centers that offer print and fax services.
Hotel or hostel
Some banks will fax for their customers, but they may not offer faxing to the general public.
Office supply stores
The UPS Store, FedEx, and Postal Annex may offer faxing among their customer services.
Shipping centers
Your library branch may have a fax machine that you can use.
Airports
Some countries fax more than others. In Japan, for example, faxing is a major communication method, so it may be easier to find a fax machine there than in the U.S. If you're not in an urban area, you may have trouble finding a local fax service when you're on the road.
Frequently Asked Questions
Here are some of the most common questions about where to find online faxing services.
Walgreens may be a one-stop-shop for all your pharmaceutical and personal care requirements, but it does not provide fax service as of this writing. They also have no self-service fax machines accessible for clients to utilize. Some convenience stores may have fax machines, so look around or do a quick Google search to discover one.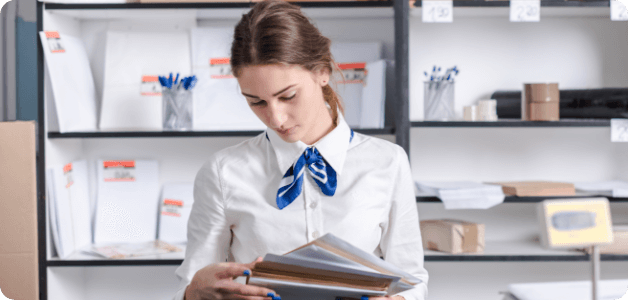 Can I Send a Fax at a Post Office?
Most post offices in the U.S. provide copying and faxing services in addition to standard postal offerings. If you live in the U.S., you may use a post office locator to locate a post office in your neighborhood. You may also use FedEx, Postal Annex or UPS if there isn't a fax machine at your local post office.
Where Can I Receive a Fax Near Me?
You may receive faxes at FedEx, the Postal Annex, UPS and various office supply companies. If someone wants to fax you anything, you'll need to make an appointment with the shop beforehand so they can give you their fax number. Be there when the fax arrives, since you never know who could read it.
Is There an Easier Way to Fax Near Me?
You may have searched where to find faxing services near you on Google. Though you may have found some options, it is often a headache to find one that pans out. Finding a fax machine nearby is often very time-consuming. Not everyone has the time or patience to search for fax services near them and then phone each business on the list to try to locate one that works.
There is an easier way.
With online faxing, you bring your "fax machine" with you wherever you go — because you can fax from your computer, tablet, or smartphone — anywhere you have internet access.
Benefits of Online Fax Services
Online faxing services allow you to send faxes from almost any location without the need to visit a physical site. The following are some advantages of sending your fax through the internet.
There is no need to make a phone call or an unnecessary trip searching for a fax machine. You simply need to have a computer or mobile phone connected to the internet, apply for a subscription plan, install an application or open a web page on your browser and follow a few steps to finish the initial setup. This will allow you to make the most of the features of internet fax services. The entire process is straightforward, and you don't need any specialized technical knowledge to get started.
When you use a cloud-based fax service, you won't have to worry about wasting paper or incurring additional expenditures to maintain your fax machine. Additionally, you will no longer be required to be at your workplace to send or receive faxes.
You won't need additional hardware when you use an online fax service. You may leave the phone line and the heavy equipment behind. A personal computer or a mobile device is all required to transmit faxes online.
Going paperless is becoming more and more necessary in an era when carbon emissions are skyrocketing. Online fax services do not need to use paper when sending or receiving faxed documents. You can complete everything via the internet and don't need to print documents out.
The vast majority of internet fax providers use OpenSSL or other encryption technologies that are analogous to it to ensure that your data is delivered securely and that no one other than the sender and recipient can access the contents of faxes. On the other hand, given that there is no actual fax machine in the room, there is little chance that an unauthorized person may inadvertently get access to the fax that was received.
No need to call or drive around looking for a fax machine. Fax on your schedule. Send and receive faxes any time of the day or night. Especially helpful if you work with international clients or vendors!
Convenient
Send 100 pages with an online fax service for less than the cost of 10 pages at a business center.
Affordable
No paper, ink, or toner necessary.
Eco-friendly
Online faxes live in your online portal or your email, where only you can see them. No more faxes printing on a fax machine where anyone walking by can pick them up.
Safe and private
What Is MyFax Online Fax Service?
Using MyFax, you can transform your iOs, Android or personal computer into a fax machine that is easy to use and portable. Instant sending and receiving may be accomplished directly from the MyFax site, your email or the mobile app. MyFax offers you the maximum versatility and convenience possible by providing you with various ways to send and receive.
Why Choose MyFax Online Fax Service?
MyFax enables you to make time and financial savings, and it comes equipped with all of these features:
You can send and receive faxes, see your fax history, view activity reports, and much more via your MyFax online portal. Access your personal portal from any mobile device or computer with a web browser and an internet connection.
MyFax Online Portal
You may send and receive faxes
from your email
account using any device that has internet access. And you may have faxes sent right to your email inbox.
Fax by Email
Quickly attach a cover sheet to your fax without printing. Use one of our templates or create your own.
Easy cover sheets
Save money with no fax machine, toner, paper, ink, phone line, or pricey repairs.
Cost-effective
Automatically save all your incoming and outgoing faxes in the
MyFax Archive
for easy reference.
MyFax Archive
Choose whichever
fax number
option works best for you and your business.
Free local, toll free, or international fax number
Keep your own fax number by porting it over to MyFax, while still cutting the cost of the dedicated fax line.
Port your existing fax number
Single fax may be sent to up to 50 recipients at once.
Fax to 50
You may share your
fax number
with up to five peers to transmit faxes from the same number and maintain consistency.
Share with five Others
The MyFax support team is here to help you 24/7, so don't hesitate to get in touch.
Outstanding Customer Service
Even with the availability of new communications tools, faxing has remained a popular way to transmit documents between people and businesses. But online fax services have made file sharing much easier for many companies and individuals. Online faxing services let users connect and keep their information safe.
MyFax is a superb faxing services company that provides exceptional value. It has a simple and responsive web-based interface that accepts various file types, such as PDF, Word and Excel. It also comes with over 100 customizable fax cover sheets to choose from.
If you're looking for a dependable online faxing service, MyFax has everything you need. Enhance your faxing experience and send and receive faxes in minutes.