How The MyFax Mobile Fax App Works
Fax has adapted to the mobile age, and the MyFax mobile app is a global leader in this new wave of mobile faxing. 
The MyFax app is a full-service fax app solution, available for both iOS and Android devices,
with many free features designed to make faxing from your computer, phone, or tablet simple. 
The MyFax app is free to download and use with an active MyFax subscription.
Fax Apps for iOS and Android
Whether you are looking for the best iPhone fax app or the best fax app for Android, MyFax has you covered. Right now, you can turn your smartphone or tablet into a portable fax machine using the best free fax app for iPhone or the best free fax app for Android provided by MyFax.
What can you do with MyFax?
Create and send a fax in seconds.
Manage your contacts simply and easily.
Type a quick message on a personalized cover page.
Add up to 10 attachments to fax.
All of that translates into fax services without ever having to touch a fax machine. Any document you create on your computer can be sent to a fax machine via email or the web using desktop faxing, apps, and other digital solutions. It's never been easier to convert your laptop, tablet, or smartphone into a fax machine.
The MyFax mobile app is so simple to set up that you'll be up and running in minutes.
Of course, MyFax is more than just an app. You can fax online or use your regular email as well. Faxes can be sent to any recipient, regardless of whether they have a conventional fax machine or an internet fax provider. 
Using The Fax App Is Easy
Using mobile data or Wi-Fi, it's simple to fax documents with the MyFax app. It can accept scanned files from other devices to access them on your mobile, or save them to your smartphone's gallery for later viewing on a computer with access to email or cloud-based storage services like Dropbox, iCloud, or Google Drive.
In just a few steps, you'll be faxing like a pro.
1. From the Inbox page, click the 'Compose Fax' button
2. Select Country from the drop-down menu and enter the fax number you are sending to
3. Fill in Cover Page details, incl. Attention, Company, Subject, and Comments
4. Add your attachment
5. Click Send
That's how easy it is to use MyFax. You will receive a notification in your email inbox informing you if your transmission was successful or not.
Our service enables the user to send and receive a variety of files such as contracts, receipts or invoices, and other important communications quickly and easily without the use of paper.
The Convenience Of Mobile Faxing Apps
In our world today, where we use the internet constantly for work or entertainment, it is challenging to imagine life without mobile apps. They assist us in completing tasks more quickly and effectively.
Mobile applications are superior to their desktop alternatives for carrying out tasks like surfing the net and exchanging files, thanks to the advanced capabilities of mobile devices, such as location services and faster data connections.
These apps offer quick access, a better experience for the user, and distinctive features like online fax exchange. MyFax and its apps allow you to exchange documents without fax machines or scanners.
Turn Your Mobile into a Fax Machine
Now you can use your tablet or smartphone to send and receive faxes on the go with MyFax.
Send Every File Type
From PDFs to Word documents to Excel spreadsheets, the MyFax mobile app lets you send more than 150 different types of files. You can even attach up to 10 individual files in a single fax.
Snap a Pic to Send Faxes on the Fly
Don't have a digital copy of the document that you want to fax? Don't fret! With the MyFax mobile app, you can snap a quick picture of the document that you want to send, and easily attach it to your outbound fax. No fax machine, toner, ink, or paper required!
Benefits of the MyFax App
Fax apps let employees exchange files and documents fast, without the need to leave their desks or go down the hall. This means that you can fax a document from a laptop, tablet, or phone. The only pre-requisite is internet access. There is no longer a need to wait in line behind individuals who also require access to the fax machine.
Assuming a company has a large number of employees, sharing fax machines can be a waste of time. Employees must get up from their desks and figure out how to use the old, overused fax machine or wait their turn to send confidential documents. It's slow and a waste of time. 
Digital faxing is not only far more efficient but will save you money as well. There are no costs associated with buying, maintaining, and repairing a fax machine, as well as all the ink and toner required as well as all the paper that you normally have to feed into the fax machine. Using the app does away with all of those extra costs that add up over time. 
The MyFax Mobile App lets you fax from anywhere. All you need is your phone.
Because there are no paper jams or other hardware issues, modern fax apps offer faster service. The MyFax app can fax documents in just a few minutes. Identify other processes that are time wasters in your company and see how technology and apps can streamline a process.
For many people, using a fax machine is a distant memory, but we still are not 100% covered by using email attachments and other services to transfer documents. Every month, tens of thousands of people Google 'how to send a fax' for many different reasons.  It is time to try a fax app and see the value it can add to your daily professional or personal communication. The switch from using traditional fax machines to more contemporary substitutes like mobile fax apps is easy.  Scaling your company to reach more customers while increasing productivity is simple today with the use of apps and other innovative services. The key is implementation. You must utilize technological advancement to expand your company and increase the productivity of your teams and employees.
Businesses that continue to use fax machines have good reasons for not making a significant change, mainly when their line of work or industry—such as real estate, healthcare, investments, banking, insurance, and legal—requires regular use of fax machines. Employees need to be trained on the most recent techniques and applications, which can make switching to a new fax system overwhelming and time-consuming. However, if the service provider offers total support, converting to online fax services can be quickly done using a mobile fax app designed for businesses and enterprises. Many online fax service providers also offer unlimited fax numbers you can allocate in your company, so that workers can fax anywhere and anytime with mobile fax apps.
What Features Does The App Include?
All MyFax plans include a number of compelling features:
free local or toll-free fax number
email-to-fax service
no binding contracts
the ability to cancel at any time
iOS & Android compatibility
faxing from multiple devices
unlimited fax storage
organizational tags
a dedicated support team available 24/7
What Should you Consider Before Switching to a Fax App?
If you own a company or manage a large team, consider implementing the service across your current setup. The fax app package you choose depends on your organization's needs in terms of pricing, customer support, and other features.  For example, you might need to give each employee their own fax number or have a separate international fax number, or you might need to send a large number of pages on a monthly basis.
Here is what to consider and be clear on before committing to a fax mobile app subscription:
Number of Documents Per Month
The number of fax pages per user that different mobile fax apps allow varies. You might want to aim for the Power Use Package, which allows up to 600 pages annually. If you only sporadically use fax, you might want to start with the Home Office User package. See your MyFax package options here.
Availability of Toll and Fax Numbers
MyFax gives free fax numbers to users who subscribe on a monthly or yearly basis. We verify the number of fax numbers we offer and the locations where you are permitted to send faxes.
Pricing Structures and Credit Options
Of course, the cost must also be taken into account when choosing a subscription package.
Regardless of whether you want to use a mobile fax app for personal, business, or corporate use, always check and compare the pricing options.
Advantages of Switching Over to a Fax App
Here are all the advantages of using the MyFax mobile app for business or even personal use that you need to know:
Save money since you only pay a small monthly or yearly subscription fee
Be environmentally friendly by cutting down on ink and paper
Increase productivity
Increase security and accountability (especially if you are running a large team of employees)
Reduce clutter and optimize your working space since you can now remove fax machines, phone lines, and other fax support gadgets
Access regardless of location and time (so long you ate connected to the internet)
Access real-time notifications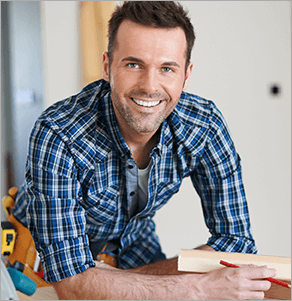 People love using apps. The best apps make perfect sense to the user and are a relief after using tedious processes and hardware. With the MyFax mobile app, you will have more flexibility to send and receive faxes from anywhere. Switching over to a mobile app for faxing just makes sense.
The MyFax fax app is a free download and is activated with any MyFax subscription. Get started with MyFax today, and you'll be faxing from your phone in minutes!