Cloud Faxing for Business
MyFax Corporate is now the exclusive, full cloud faxing solution
for industry leader, NextGen Healthcare.
Migrate to a global cloud fax solution that delivers wireless faxing functionality and a centralized, expertly managed service for sending, receiving, and administering your business's faxes.
Replacing your outdated fax machines and costly fax servers with an affordable hosted cloud fax business solution is easy with MyFax Corporate.
NextGen clients can sign on to MyFax Corporate within the NextGen system. For additional information, please use the inquiry form on the right.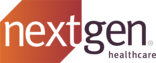 Looking for a regulatory compliant faxing solution but not a NextGen
customer? Learn more at
eFax Corporate
.
"*" indicates required fields