How Does MyFax Work?
Send & Receive Digital Faxes Online
MyFax is an innovative online fax services provider that allows you to transmit faxes online through email, computers and mobile devices. This flexibility will enable you to fax whenever you want at just about any location.
If you're interested in trying out this invaluable service, here is everything you need to know about sending a digital fax with MyFax.
MyFax is an internet-based fax service provider that facilitates the transmission of faxes through a local, toll-free or international fax number. It was developed to provide a simple alternative to traditional fax machines.
MyFax provides busy professionals with the convenience and financial advantages that come with the ability to receive and send a fax online. Because everything is handled in the cloud, there is no need for any software or specialized equipment.
MyFax is loaded with various features that assist you in streamlining how your organization communicates. These include fax by email, archiving and sending fax online from up to five email addresses, faxing to 50 different fax numbers and accessing the MyFax mobile app to keep you on the go. Through its apps for Android and iOS, you can check your faxes and send and receive them from anywhere with your smartphone.
You can send or receive faxes in the convenient format of PDF files, which can be accessed, stored, printed, and sent without ever leaving your inboxes. The Fax Archive platform keeps incoming and outgoing faxes available to you at any time.
MyFax offers monthly and annual memberships, with customer service accessible by phone, email, knowledge base articles and frequently asked questions.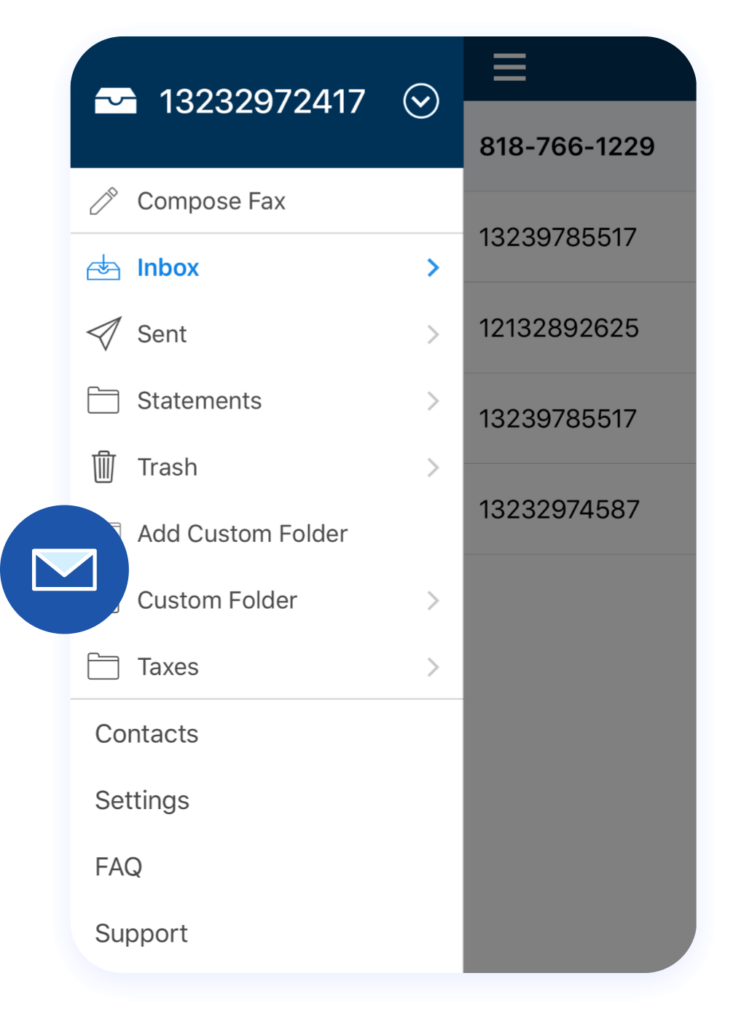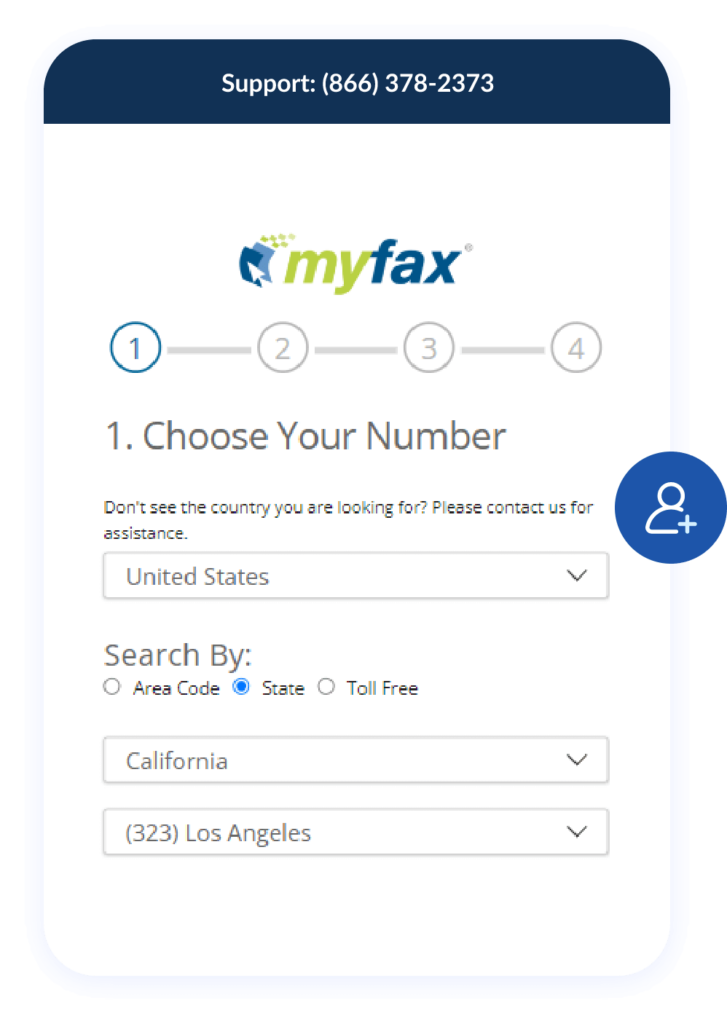 Getting Started
With MyFax
Creating a new MyFax account is a fast and straightforward process, even when beginning from scratch. However, when
porting a number
, you will need to create a new account with a temporary fax number.
This simple setup means the system may begin serving its purpose immediately after creating an account. It is recommended to import contacts from email clients and choose which of your email addresses should be used for transmitting faxes by email before faxing, since physical fax machines are not supported.
Selecting a Fax Number
with MyFax
Clients of MyFax have access to a vast selection of local numbers, and they can choose to have their numbers located in the United States, Canada or nearly any other country. Additionally, when picking a fax number in the United States or Canada, you can choose a local or toll-free number.
Porting your number
is also available. When you sign up for MyFax, you'll have the option to move your current fax number over. You can save money, time and headaches by using your existing fax number for the extensive faxing services offered at MyFax. Follow the steps below to get started:
Sending and Receiving
Your Faxes
With MyFax, you can send or receive fax by email, online or through the MyFax mobile app.
Online
Log onto your MyFax account online to fax, upload attachments and compose personalized cover letters. The online platform has a simple and easy-to-use interface. Your inbox will serve as a central repository for any faxes you receive. This allows you to maintain a consolidated repository of your customers' files that you can easily access whenever necessary.
By Email
Faxes can also be sent using email. Select up to five different email addresses to use with your MyFax account as outgoing senders. With this feature, you can send and receive faxes from both business and home accounts. Your professional fax number will be displayed on the recipient's end regardless of what email address you used for sending.
Faxes may also be received through email. You can register up to five different email accounts with MyFax. This means that when a fax arrives, it will be sent to each email you choose. You may configure your account so that all incoming faxes are routed to both your colleagues and your personal email addresses.
By Email
You may wonder how to fax from iPhone or other mobile device. You can check your faxes, add attachments and send or receive them all from the palm of your hand, anytime and anywhere. It allows you to get more work done from any location.
MyFax makes this process easy. MyFax provides its customers with added convenience by using a mobile app available by download for free on iOS and Android devices. This feature allows customers to:
Access both phone and MyFax's contact list

Manage your faxes and filter them using keywords

Send and receive faxes anytime, anywhere
There are many valuable benefits of using MyFax for your digital faxing needs.
MyFax is an excellent option for small companies that want extra features besides standard internet faxing. Customers will undoubtedly appreciate MyFax's user-friendly design and impressive set of features.
Ready to get started? Start sending fax online in two minutes. Sign up today and see for yourself everything that MyFax has to offer.