Faxing Without a Phone Line
Cut the cord on your old landline, step away from your fax machine,
save money and gain some freedom… all with online faxing.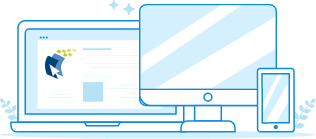 With MyFax, an internet fax solution, you don't need a physical landline because you can easily send a fax without a phone line! This means you can 
fax without a fax machine
too. MyFax gives you three convenient options — web, email or mobile app — to fax without a landline. And your faxes are still delivered to landline fax machines or internet fax services, just like they would be when faxing the traditional way.
When you have MyFax, you can send faxes simply and quickly, all without the use of a landline. You will need to set up an account with MyFax to get started, but once you have one, you can reap all the incredible rewards of faxing without a landline. 
MyFax also enables you to select which type of fax number will be best for your business:
If your business serves a local community, this is the perfect option for you. MyFax gives you the chance to select your fax number, so it has the same area code as the location your business serves. When you use a local fax number, anyone receiving a fax from you or sending one to you will be fully aware they're working with a local business.
Another option that establishes your business's credibility is getting a toll-free fax number. When you're using a toll-free number, it immediately tells people you're faxing that you're an established business. This helps raise trust in your business. 
International Fax Numbers
Does your business work internationally? If you have business outside the country and need to send faxes worldwide, an international fax number is perfect. You can select one from whichever country is most logical for your business. 
Already have a fax number and want to keep it? You can! When you open your MyFax account, you can bring your current fax number with you. 
How Do You Fax a Document?
When you're free from faxing using a phone line and a physical fax machine, you gain access to multiple different ways of sending content online. Your faxes can be sent and received through the MyFax app and your email inbox.
The app is available on both iOS and Android. If that isn't enough for you, another option is to use the MyFax Central portal to send your fax.
This is a very convenient option if you want to send faxes via your internet browser. 
Fax on the Web
The
MyFax Central web portal
lets you send and receive faxes through your browser. It also gives you access to all your archived faxes and account details, so you can improve your workflow and work more efficiently.
Fax by Email
Never have to worry about the office fax machine again. MyFax lets you
fax from any email platform,
including Gmail, Outlook, Yahoo, and more.
Just open a new message and type in your recipient's fax number with country code in the "To:" line. You'll add then @send.myfax.com in this field at the end. Attach your documents, and hit send.
If you have an email address and an internet connection, any device that accesses your email platform will allow you to send and receive faxes.
Fax with the App
You can send a fax anywhere in the world with the
MyFax Mobile App
. This iOS and Android app allows you to send or receive faxes without a landline. It also enables you to view faxes and take photos of documents you need to send.
The MyFax Central web portal allows you to easily send and receive your faxes through your internet browser. This comes with the added bonus of granting you access to your account details and all your archived faxes. This allows you to boost efficiency by improving your workflows.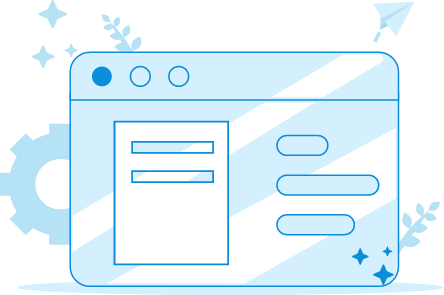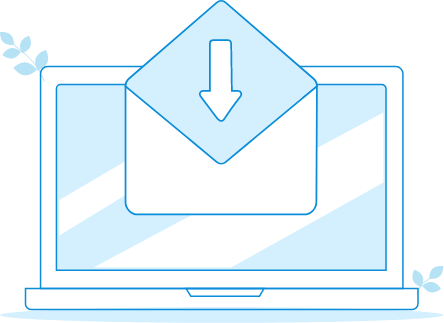 Your days of worrying about the office fax machine breaking down or queuing to send a fax with several colleagues in front of you are over. MyFax allows you to rapidly send faxes via any email  platform, such as Yahoo!, Gmail, Outlook, and more. 
Simply start composing a new email and type in the fax number of your recipient, including their country code, in the 'To' field. After this, just add @send.myfax.com, and you're good to go. Attach whatever documents you need to fax (you'll be able to add up to ten). Once you're ready, hit send, and you're done.
As long as you've got internet access and a working email address, you will be able to fax anytime, anywhere. 
Sending faxes from around the globe has never been easier. When you have the MyFax Mobile App, which is available on both iOS and Android, you'll be able to easily send and receive faxes; no landline necessary.
This is very handy if you're traveling, working remotely, or splitting your time between multiple locations. It also allows you to view your faxes and send essential documents by taking photos of them.
All your faxing needs - without a landline
MyFax offers a complete online fax solution.
The simple way to fax without a phone line
A virtual fax machine using the MyFax smartphone app
The convenient way to send and receive faxes online
Other MyFax features to help your business
Yes, you can! The beauty of an app like MyFax is that you don't need a landline to send or receive faxes. Instead, you can use your smartphone, computer or tablet. Never again will you need to worry about finding a physical fax machine attached to a landline. 
Absolutely! The MyFax app is available to use on your smartphone. You can download it for either Android or iOS. Once you have the app installed and you've subscribed for an account with MyFax the world is your oyster in terms of faxing. You can use your phone to easily send and receive important faxes, as well as view faxes that have been previously sent and archived, and use your phone's camera to capture images of documents you need to fax. 
While you cannot send a fax using MyFax via a normal phone line, you're not likely to want to. The great thing about MyFax is that it liberates you from the landline as well as the need to use physical fax machines. Everything can be done from your smartphone once you have the MyFax app. Alternatively, you can use the desktop version on your computer – faxes will be sent directly to your email inbox. 
Get work done from anywhere
If you're looking for a fax solution that doesn't require a landline, look no further.
MyFax is your perfect solution for sending and receiving faxes on the go from wherever you happen to be.
What professional number are you?
Get started by signing up for MyFax today. You'll get your local, toll free or international number immediately so you can start sending and receiving faxes through email, the MyFax portal or the MyFax Mobile App.